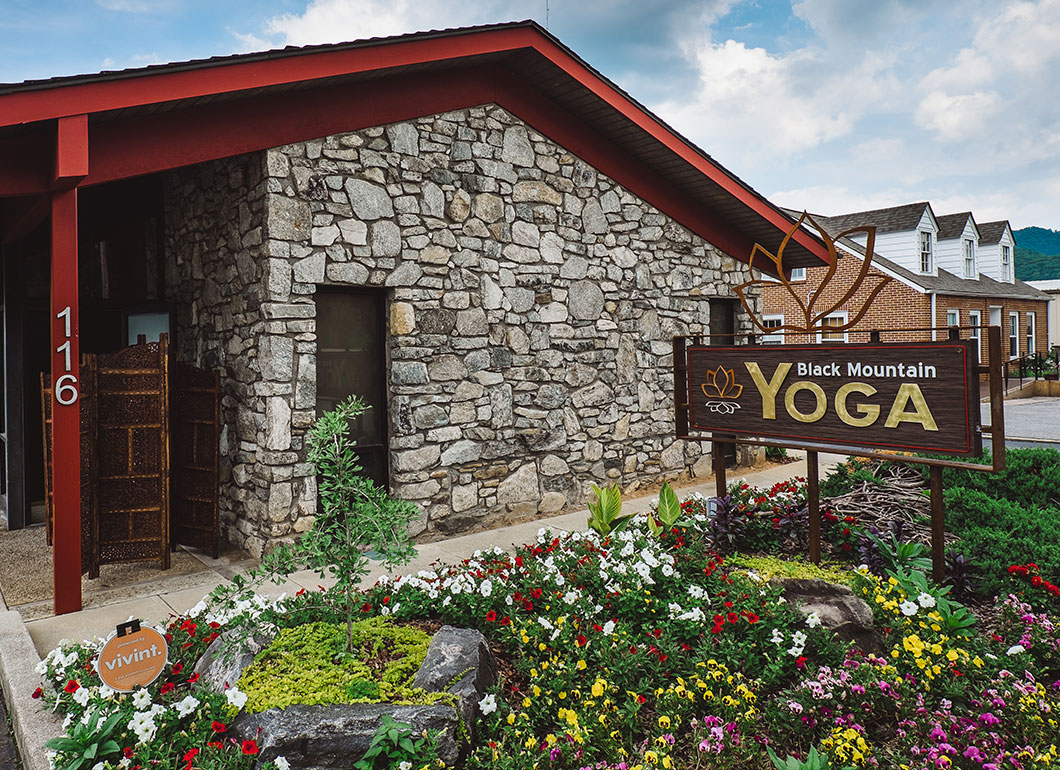 Black Mountain Yoga
Black Mountain Yoga creates a welcoming space for you to breathe deeply, clear your mind, and build strength through a practice of mindful movement.
Our aim is to give you a moment in your day to align your body, mind, and heart to approach life with refreshed energy.
Our Classes
Our studio is open for in-person classes and we have OnDemand online classes available. You can read our Sick Policy here.
We hope you'll join us!
UPCOMING WORKSHOPS + SPECIAL EVENTS
Autumn Serenity Mini Retreat
Yoga, Acupuncture + Sound Healing
Saturday, October 7
Join Anisha Fraser for her popular Mini Retreat focused on the changing seasons and settling into Autumn.
Begin with a gentle yoga practice, followed by a group Acupuncture treatment to support and nourish your Qi or Life Force.
Close the retreat with Sound Healing from Crystal Singing Bowls and Pranayama.
*Anisha's Mini Retreats are popular with limited space - please register early!*
Yoga + Pelvic Floor Health
Mondays October 16, 23, and 30
Join physical therapist, Rachel Butler, and yoga instructor, Michelle Befus, for a series of 3 workshops to demystify pelvic floor health and incorporate newfound knowledge into yoga practice.
The "Pelvic Floor" has become a hot topic! Incorporating pelvic floor awareness and strengthening into regular yoga practice can help you avoid developing symptoms of dysfunction such as incontinence and pain as well as add to the quality of your regular yoga practice.
This workshop is appropriate for all levels: students new to yoga, those looking to further advance their practice, and yoga teachers who want to learn how/when to cue the pelvic floor. 
The Way of The Magdalene
Balancing Male and Female Energies
Saturday, October 28
Join Kelly Graham, a local BMY practitioner, in a unique workshop to gain insights into Mary Magdalene's profound wisdom and its relevance to our lives today.
Explore the concept of "Anthropos" – being fully human – and how to access your innate potential for being fully human.
We will use movement, pranayama, guided meditations and visualizations to embark on a journey of self-reflection and introspection.
You will walk away with practices to integrate the newfound wisdom into your daily life, leaving you feeling empowered, rejuvenated, and connected to your most authentic self.
Trauma + Tension Releasing Workshop
Saturday, November 4
Our Trauma and Tension Releasing Workshop will teach you to safely use TRE (Tension and Trauma Releasing Exercises) as a lifelong tool for personal healing and reducing stress. TRE uses a specific technique to release stress and tension from the body that accumulate from everyday and prolonged stress, difficult situations, or traumatic life experiences.
Join Somatic Trauma Therapist and Massage Therapist, Kelly Zarcone, to learn TRE.
*Popular workshop, please register early*
Our Pricing
$9 First Class and $79 First Month Unlimited!
*Ask about our Membership rates for Locals (Black Mountain + Swannanoa + Old Fort), Essential Workers, and Students*
Our Boutique
Shop our collection of yoga apparel, loungewear, mats, and props from brands we love. We're always refreshing our studio's selection, so stop by to check out what's new!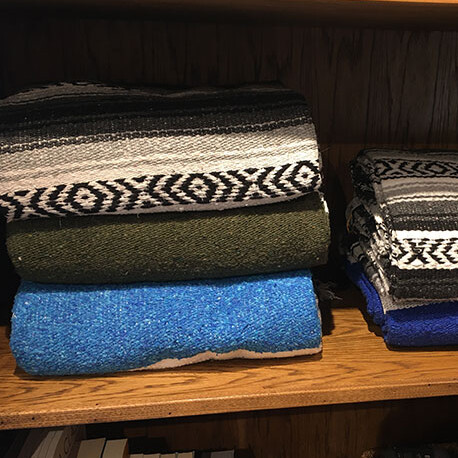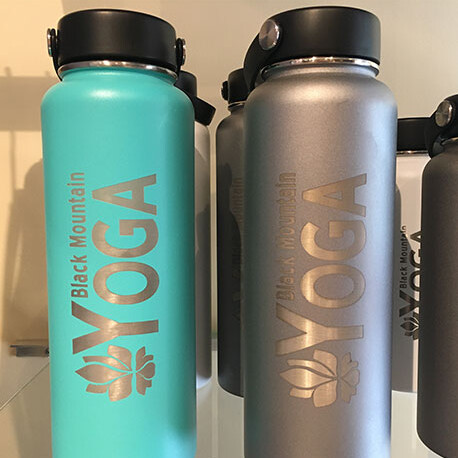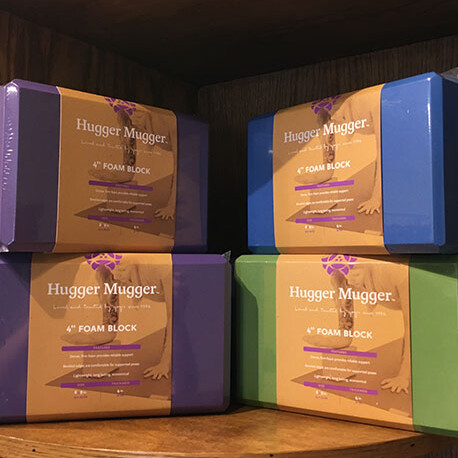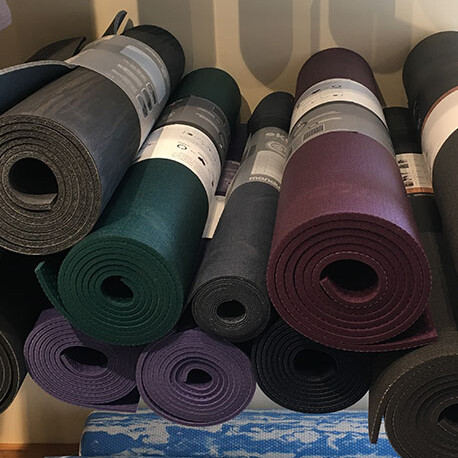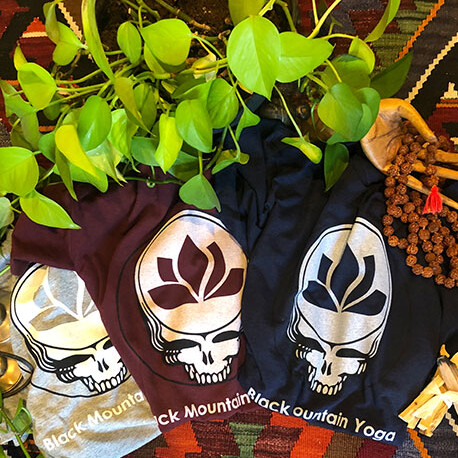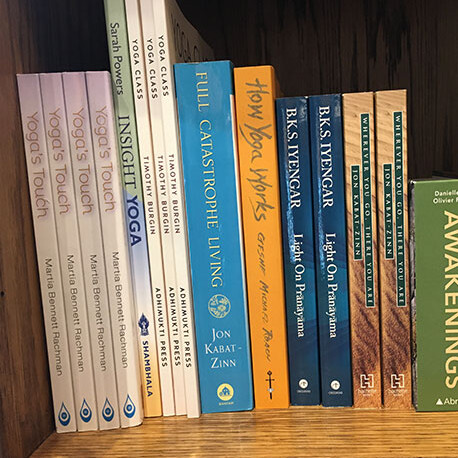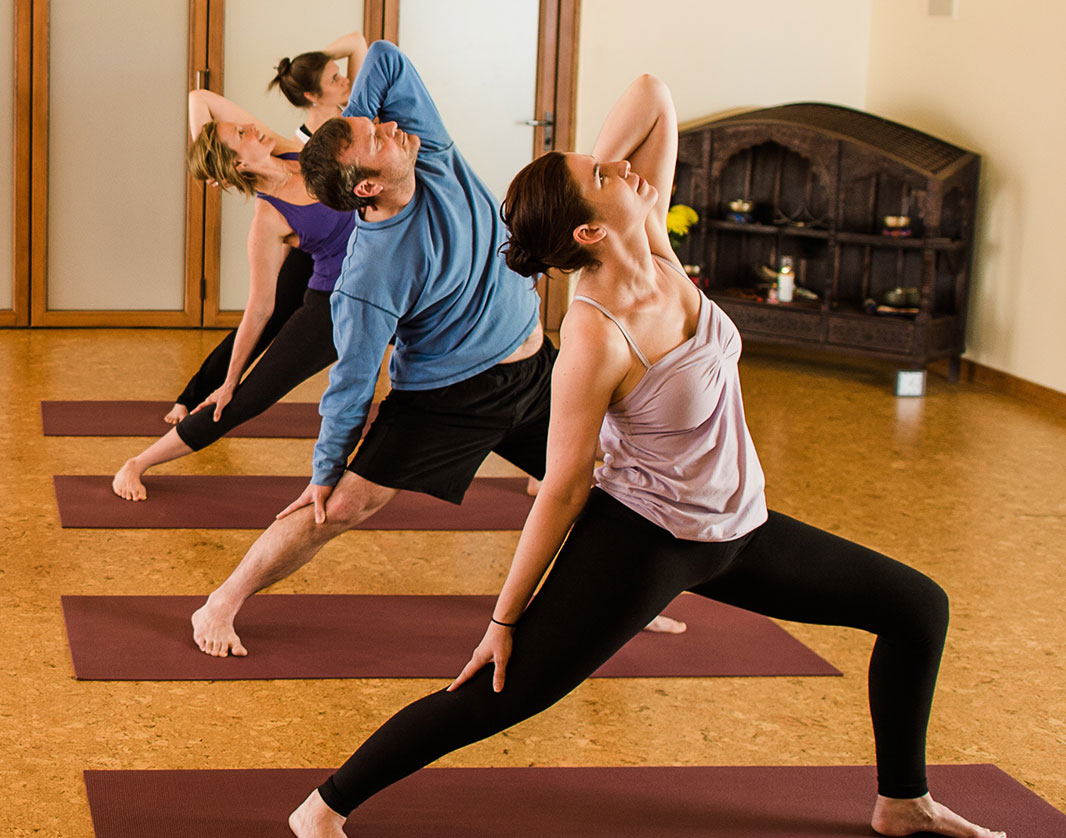 "With each visit, I experience a grounding associated with the mind, body, and earth connection. These knowledgeable and experienced instructors create an atmosphere of intention that resonates to my soul, providing me healing, strength, and vitality."
Iva
"When I walk through the door, Black Mountain Yoga feels like family. Everyone is so sincerely caring and interested in each other. Each instructor has a beautiful way of bringing the best yoga practice for that particular day that I am able to come. It's simply amazing!"
Barbara
"The Black Mountain Yoga studio is home...You provide such a welcoming, nonjudgmental, all-encompassing practice."
Genevieve
"Black Mountain Yoga feels like home to me. The staff are friendly, warm, and accepting; the yoga studio is beautiful and comfortable; and my fellow students are of all ages. I have become stronger and more flexible – and more calm and mindful. I leave class with a smile on my face and in my heart."
Karen
"In situations both on and off the mat, I am left feeling stronger, more resilient, and empowered after enacting the only meaningful change I can -- conquering and quieting my own mind. And that made all the difference."
Adrianne