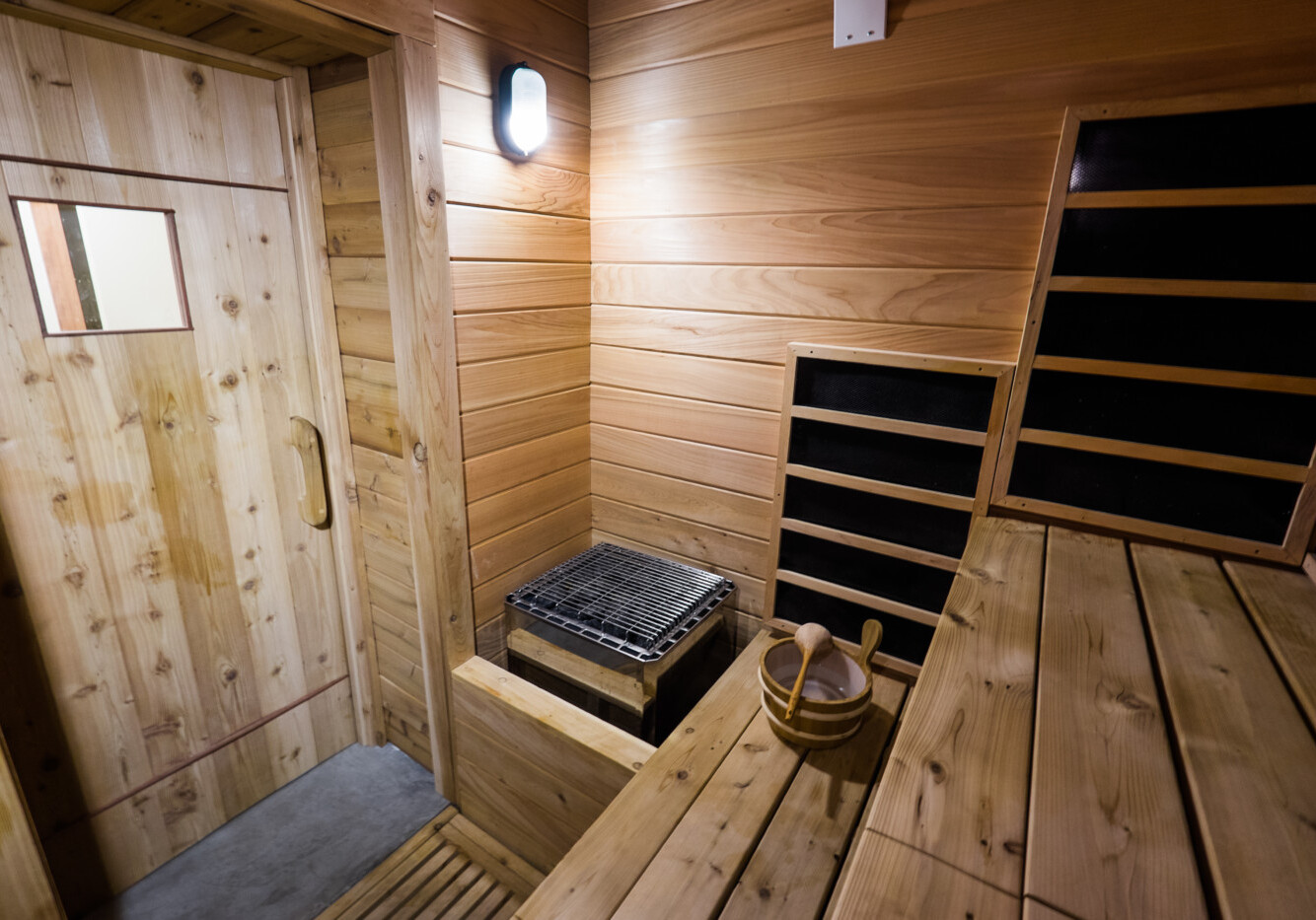 Sauna
Warm up and detox in our dual heat source sauna that benefits your physical and mental wellness. Our private sauna, located in our studio, provides two heat options: a far infrared sauna and a Finnish sauna. You can choose which you prefer.
Our Sauna Experience
You get the sauna to yourself. Our private suite includes the sauna, shower, and washroom. We provide bathrobes, towels, and sandals. Get a slice of the spa right here in Black Mountain.
Want to make the most of your sauna? We recommend hot and cold therapy:
Choose Your Heat Source
Customize your sauna experience. Our staff is happy to help you choose the best type of heat for you.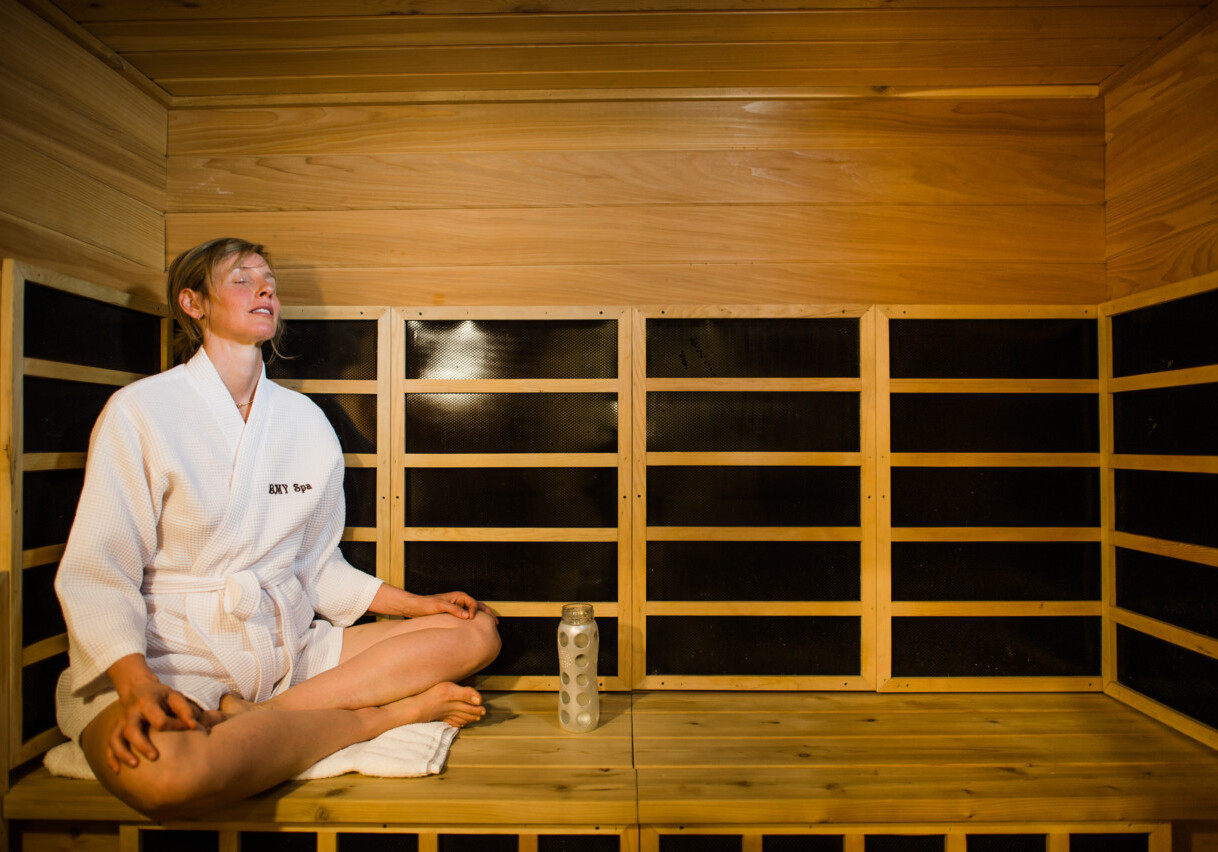 Far Infrared Sauna Heat
Far Infrared sauna heats the body directly, not the air. Its heat comes from advanced, infrared panels on the walls providing a longer, deeper heat and detoxification while elevating the room to about 135 degrees. This approach offers therapeutic benefits by detoxifying chemicals and releasing inflammation.
Finnish Sauna Heat
Finnish (traditional) sauna with lava rocks over a heat source brings the room to over 150 degrees. This type of heat is great for building your immune system and detoxing your body.
If you choose the Finnish heat, we provide eucalyptus water to pour over the rocks to add aromatherapy steam to the room. This heat source boosts the immune system and supports respiratory health.