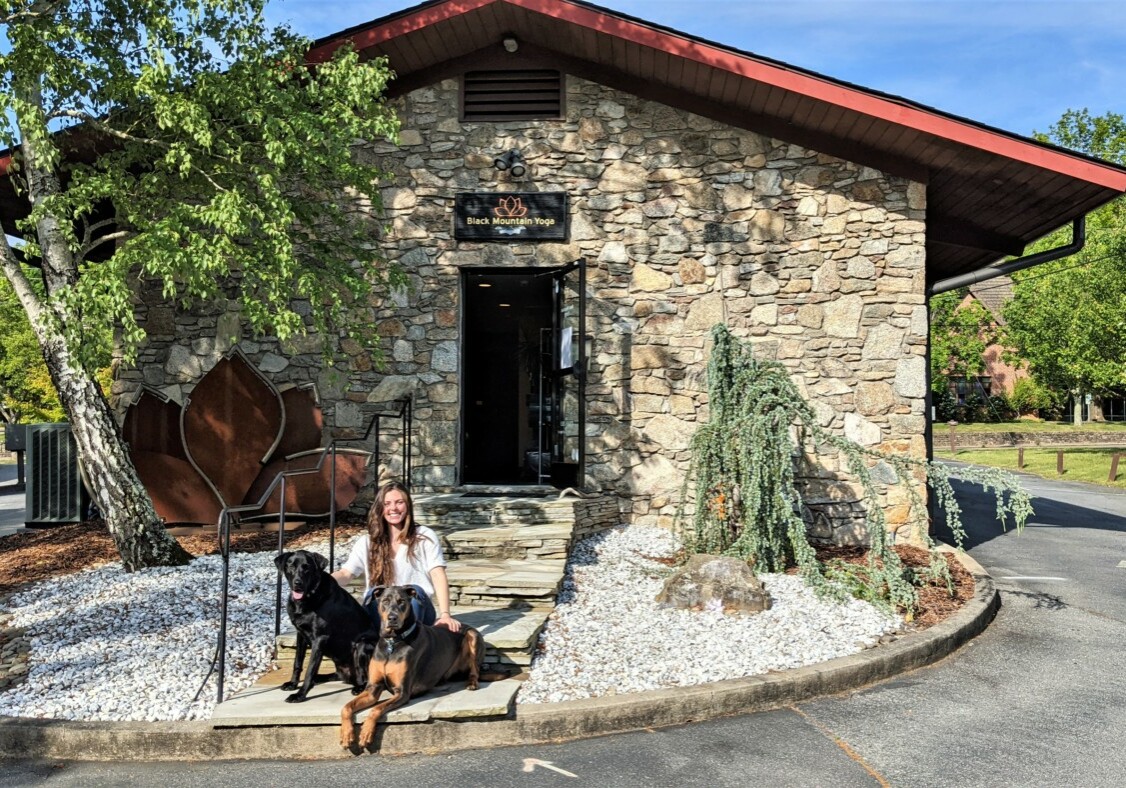 I'm Amanda Holland, the owner of Black Mountain Yoga. Thank you for visiting our site and checking out Black Mountain Yoga - I'm so happy you're here! A lot of you don't know me, so I'd love to share a little bit about myself and why I am so grateful to lead this beautiful yoga studio in this community.
While originally from Chicago, I've spent the last eight years in Jackson, Wyoming. I moved west to ski, and found that I love just about any outdoor adventure you can think of. Naturally, work was not my top priority. I moved from job to job trying to find something that gave me as much joy and excitement as my adventures.
Eventually I found instructing yoga and other movement modalities was a way to share my love of movement. Finding passion in yoga was a huge surprise to me. Yoga began to translate to all aspects of my life and I found that the more I practiced, the better I felt, physically and mentally. My strength, endurance, and flexibility grew, which supplemented my outdoor adventures, and my mental clarity had never been better. This is when I knew I needed to pursue a career in yoga and movement.
In early 2020 (in the middle of a pandemic, of course) I heard about Black Mountain Yoga. I was curious, as I had dreamt of owning a yoga studio one day. My greatest hope has been to create a welcoming space to flow and breathe through the practice of mindful movement.
After discovering more about Black Mountain Yoga, I knew this was an incredibly special place. Deeply respected in the community with a professional approach to yoga instruction and therapy, Black Mountain Yoga was an opportunity that I could not pass up. It was a perfect fit.
And so I took the leap. I bought the studio. I moved to North Carolina. And I have been leading Black Mountain Yoga since May of 2021.
It is an honor to build upon the strong, intentional, well-loved foundation of this beautiful Yoga Community. I look forward to providing a space to align our bodies, minds, and hearts through mindful movement for years to come.
Namaste y'all!