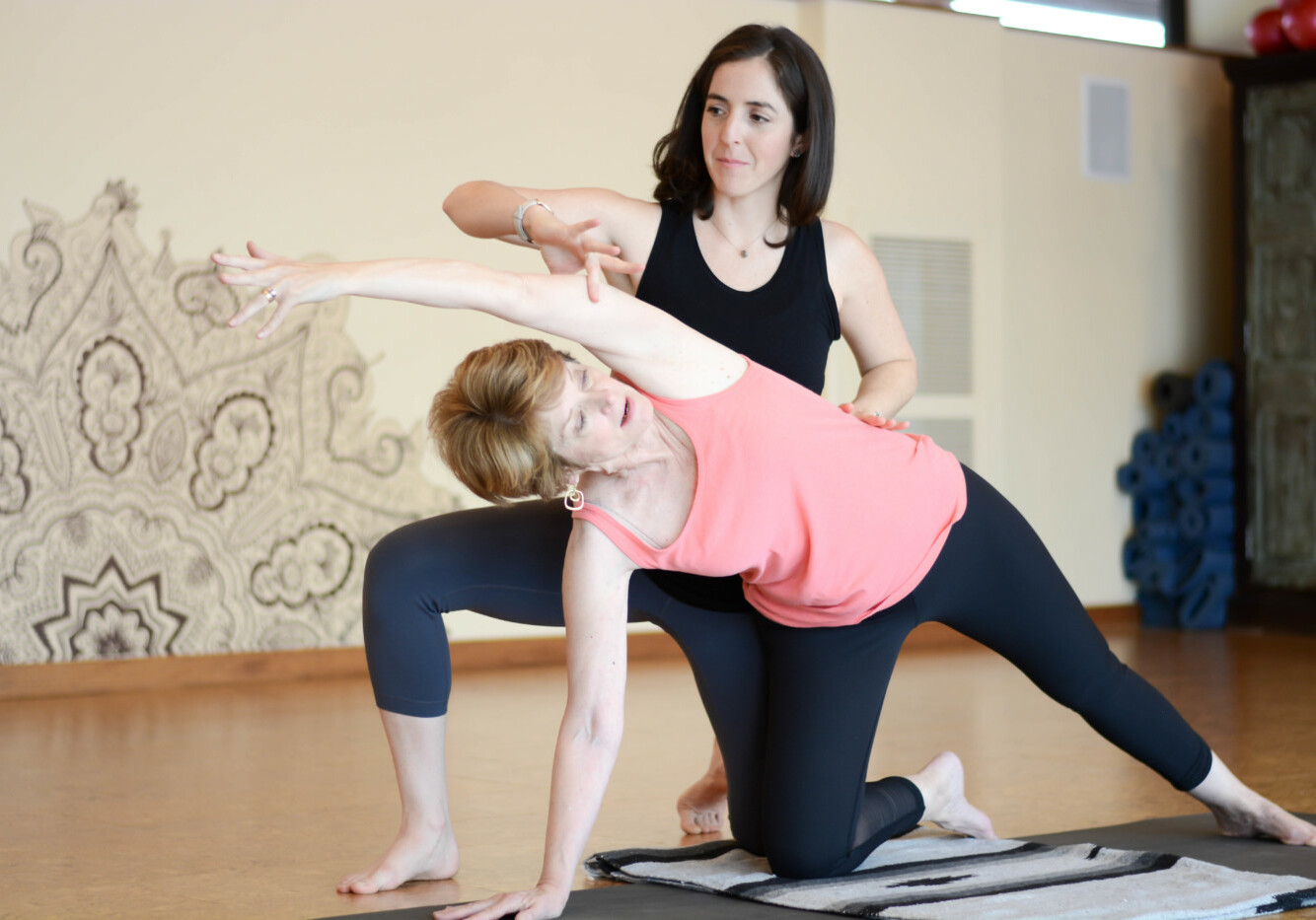 Yoga Therapy
Yoga Therapy provides a one-on-one holistic treatment of various kinds of physiological and psychological dysfunction, ranging from back pain to emotional distress. This practice addresses the client's condition in a multi-dimensional manner, treating the person, not just the condition. Yoga Therapy aims to alleviate physical and emotional suffering through a progressive, non-invasive method.
Our Black Mountain Yoga therapist, Katie Hay, receives referrals from a number of medical physicians in WNC based on our professional therapeutic reputation, clients' experiences, and results.
How does Yoga Therapy work?
The therapist addresses the client's challenges in a private session. We adapt poses, practices, functional movement, and modalities for the client, regardless of age, gender, health, flexibility, or physical fitness level.
Clients leave with a personalized practice and instruction that changes according to the client's progress.
A therapeutic session is designed to harmonize body, mind, and spirit to help clients feel better from the inside out.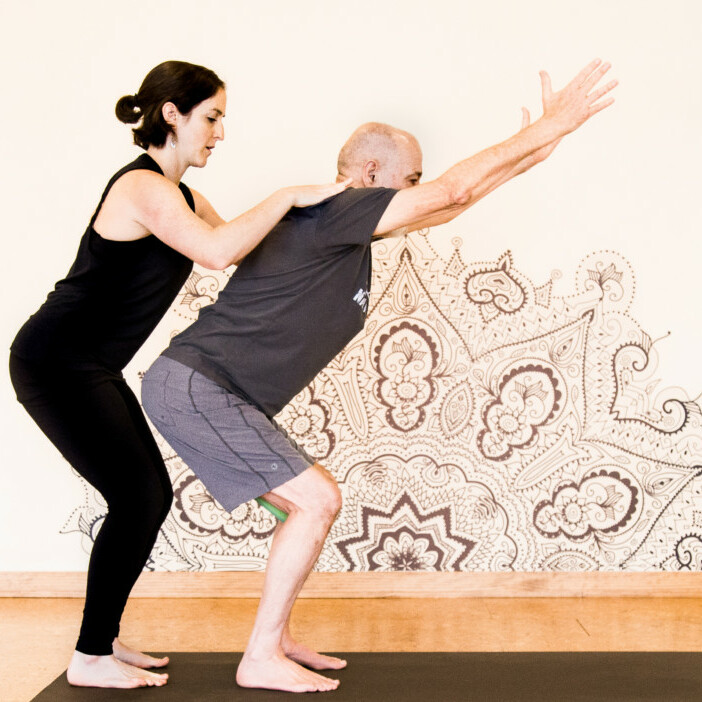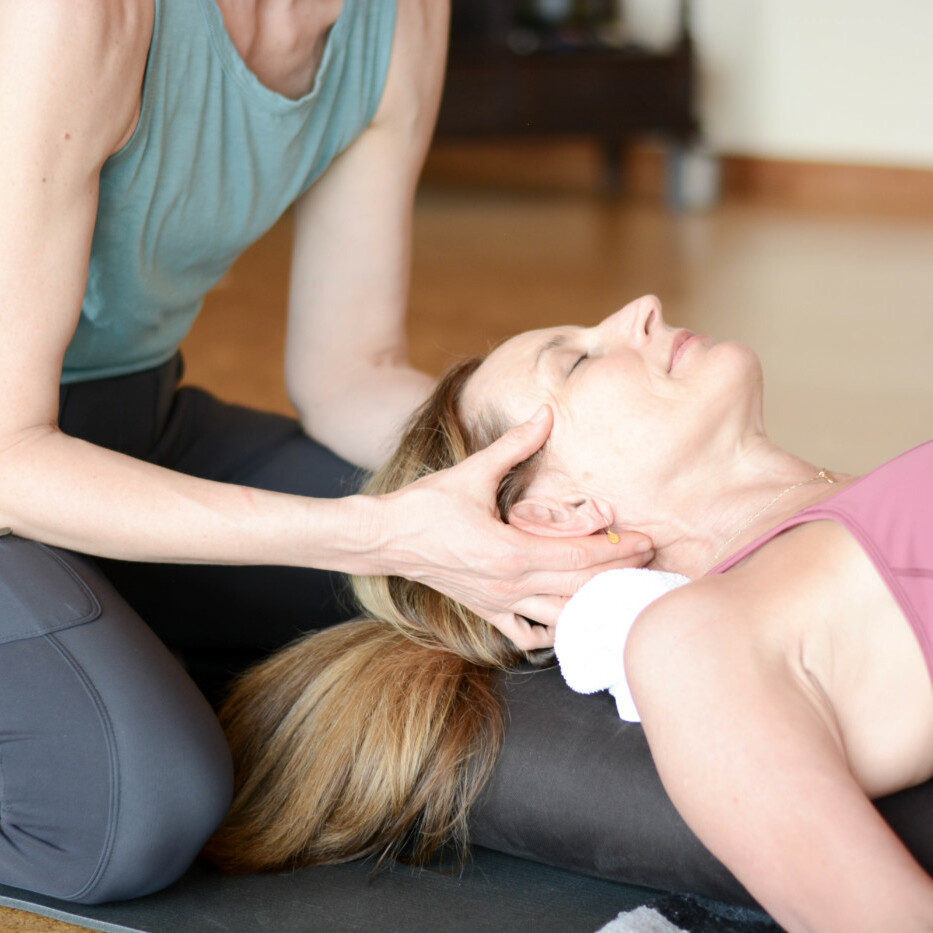 What are the results of Yoga Therapy?
Results typically include the release of energetic blockages in the body and mind, as well as improved body alignment, better physical balance, improved joint mobility, and increased flexibility. Clients who receive regular treatments also report enhanced mental clarity, deeper sleep, greater endurance, and greater overall enjoyment of life.
We can connect you directly with a therapist to learn more about what a typical Yoga Therapy session is like, and to determine if it's right for you.